American Quality
EON plant markers are built to last right here in the USA by people that know plants. Every metal garden marker we sell is manufactured with love and care by our good friends in Napoleon, Ohio. This family run factory pumps out more than just ID labels for your flowers, they provide a quality product that's made to last.
Durable galvanized steel & anodized aluminum construction
Reusable year after year
Weatherproof
Attractive
If gardening is your gig, then make identification a snap. Don't get caught wondering what you planted. Label all your plants and vegetables so you will always know what you grow.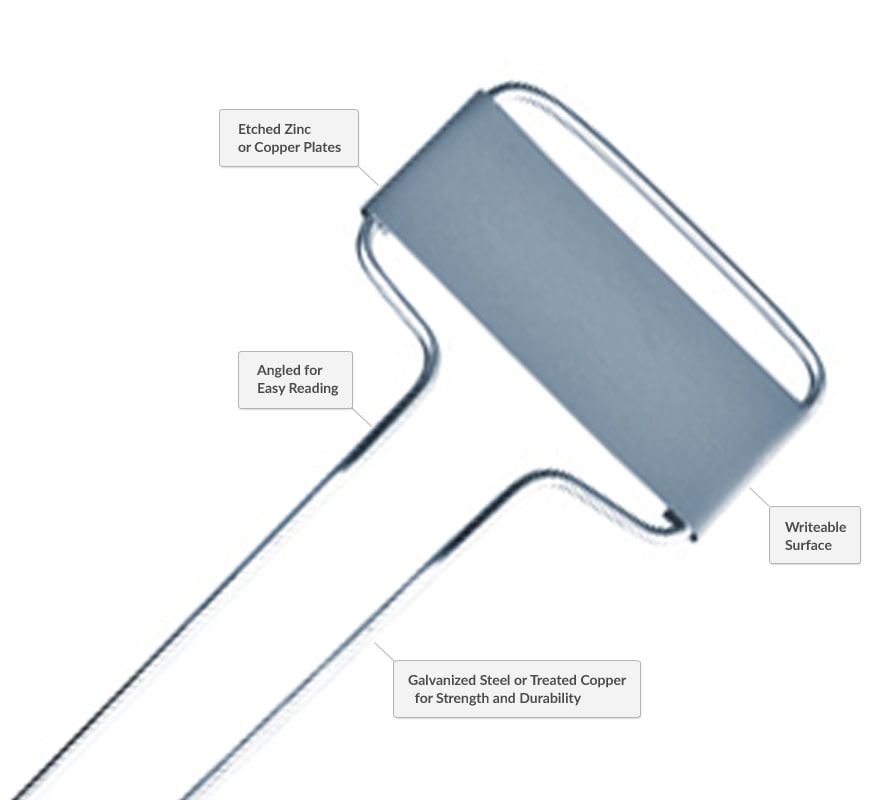 Easy Operation
No complicated instruction manual here.
Simple design makes it easy to write on your garden marker plates. Just grab a pencil, crayon, nursery marker, paint pen, grease pencil, sticky label, Dymo tape, electric engraver, scratch awl well, you get the picture. You can use virtually any marking instrument to get the job done. The only thing left is to poke the stakes into the ground and keep the rabbits out of the garden.
Visual Variety
Who says garden markers aren't any fun? Well, feast your eyes on these. When it comes to creative solutions, we rise above the competition. Choose the size, color, and design that fits your style.
Length:
Finish:
Aluminum
Copper
Painted (12 colors)

Black
Blue
Brown
Hunter Green
Lavender
Maroon
Mint Green
Orange
Pink
Red
White
Yellow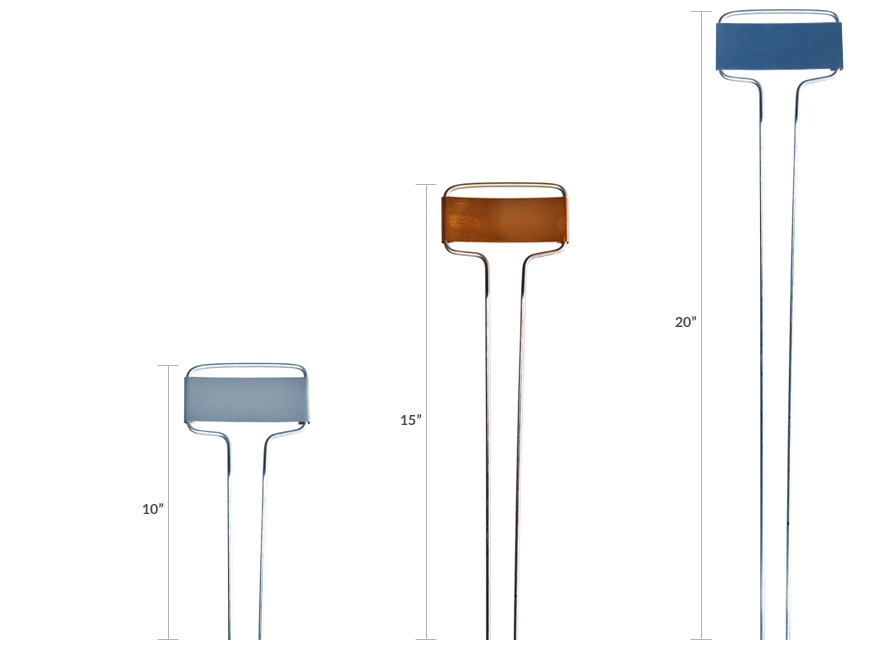 Choose Your Style
Garden markers are available in 4 different series
G Series Garden Markers
Our largest labeling plate with a minimalist style that is perfect for larger gardens and plants.
As low as $28.99
Aluminum